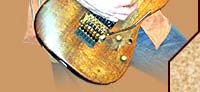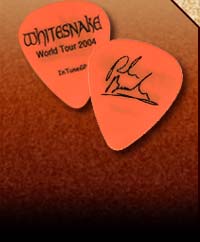 If you have any questions or concerns regarding the online store, please e-mail beachwfe@hotmail.com and your enquiry will be dealt with as soon as possible.

IMPORTANT NOTE FOR NORTON PERSONAL FIREWALL USERS: If you are using Norton Personal Firewall, which comes as part of the Norton Internet Security application, you may receive the following error when trying to connect to the CC Now Online Store - "Cannot determine originating Web page address". This is due to the firewall disabling referrer logging and is not a fault of the CC Now store or this website. For help on fixing this problem, please visit this page on the Symantec website.
This is no ordinary instructional DVD. You want an hour of scales at a million miles an hour? Nope. Seen it all before, right? Welcome to Homegrown - Reb invites you into his own home for over an hour of personal guitar insights, instruction and a healthy dose of humor!

We used a digital home video camera right in Reb's home studio to produce this DVD... there's no fancy editing,lighting or effects... just plain, raw GREAT information. Reb goes through his guitars, his vintage Marshall amps, his pedalboard and his recording setup in great detail. Any playing? 2 original pieces created just for this DVD! Plus some live jamming with Reb's band and some ripping at home playing.
Now remastered and repackaged! Reb picked the very best versions of each song from the Japanese and European releases for the best version of the CD available. Included is a new 10 page booklet with lyrics and exclusive photos.

Masquerade demonstrates why Reb has become known as one of the best guitarists AND songwriters out there. With cuts such as "Ghost", "Red" and the classic "Sorrow Stained Eyes", all backed up by Reb's superb vocals, it's no wonder Masquerade was met with such critical approval worldwide.


His first project after Winger, many have said that this is Reb's best playing ever. These were the songs that were always his dream to record, ever since they were written while at Berkelee College of Music.

This is the original demo, recorded at his home in 1993. Best described as high energy Steely Dan, the six instrumental songs feature Reb's unique soloing style. Reb plays all the instruments, except the bass on Bru Samba and Split Second, which feature the unreal Tommy Bellin.


Due to popular demand, we are making available Reb's personal signature picks. Don't pay crazy Ebay prices - get 'em direct!

This is the same tortex .60mm (medium weight) orange pick that Reb has used throughout his career. We can't guarantee that using this pick will make you sound like Reb but you'll sure look cool trying!


Want to save some cash AND get two amazing cd's into the bargain? This is the deal for you!

We can now offer both of Reb's fantastic solo releases for purchase together at one special low price. What are you waiting for?





We are currently working hard behind the scenes to bring you more great Reb Beach merchandise, such as t-shirts, rare recordings and more. Please check back soon.

In the meantime, if you have any suggestions for items you would like to see available on this site, please let us know! Thanks for your support!